We want to learn more about the advantages of building automation for individuals and companies.
With "building automation" we identify a device that automatically manages the various systems of a so-called "smart building", that is an intelligent building, generally intended for non-residential use (offices, hotels, schools, hospitals, etc.), whose systems communicate with each other and with a coordinating technological center.
In the case of private houses home automation is applied. It uses advanced technologies and intelligent devices to manage domestic systems.
In both cases, building automation involves the sensor components related to automation technologies and the plant elements (lighting, heating, water system, air conditioning and ventilation, automatic access and audio-video systems).
Rooms and consumption monitoring
The first of the advantages of building automation for individuals and companies is certainly the possibility of having continuous rooms and consumption monitoring.
This type of service for companies or individuals guarantees:
a high level of security in the property;
the prevention of any energy and/or water waste.
The possibility of collecting sensor data and managing the systems remotely guarantees the detection of any problems in real time and a quick intervention with the most appropriate solution.
Find our retailers
Find out where to buy the WATERBLOCK that best suits your needs
Rooms monitoring
Among the advantages offered by the most sophisticated building automation systems we must mention the rooms monitoring through the real-time control of:
electrical and lighting system;
air conditioning system (with temperature control in each room);
internal and external alarm system;
technological infrastructure;
control of water detection sensors;
fire extinguishing system;
uninterruptible power supplies;
video control system.
Thanks to these building automation systems, both individuals and companies can autonomously and automatically monitor the rooms of an entire building, checking the regular operation of all systems and intervening in case of anomalies.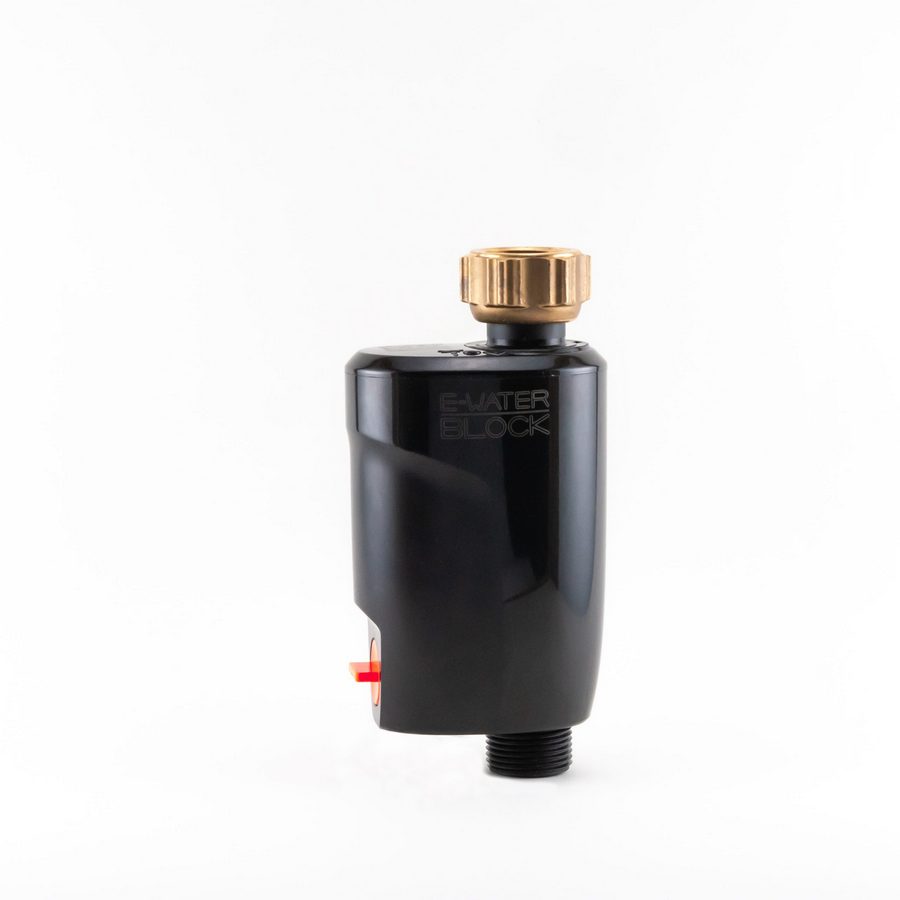 Consumption monitoring
One of the main advantages offered by building automation to both companies and individuals is certainly consumption monitoring.
Building automation allows, for example, the direct and personalized management of
heating systems:
production of domestic hot water;
air conditioning.
In fact, besides remote switching on, switching off and system programming, building automation transmits energy consumption on multimedia channels, thanks to the provision of data in real time or through periodic reading.
Building automation systems can guarantee a reduction in consumption of up to 40%. This energy efficiency reduces bill costs and environmental impact.
Flood prevention
Among the advantages offered by building automation and home automation there are also the monitoring of systems and water consumption, with particular attention to flood prevention that could be caused by hidden leaks or infiltrations.
The E-WATERBLOCK safety device developed by ELTEK Appliance can be validly inserted in this context, both for individuals and for companies.
E-WATERBLOCK can detect any anomalies in the water flow and block the supply before the water consumption becomes excessive or any damage to the rooms occurs.
E-WATERBLOCK is characterized by an extreme ease of installation. The operation of its valves is mechanical and does not require electrical power, guaranteeing uninterrupted service even without power.
Monitoring is simplified by the dedicated APP, which also allows accessing the historical consumption data in the last 12 months.
RELATED POSTS
Blog & News
How to detect if a water leak is in the house?
Scopri di più
Water leaks at home: causes and solutions
Scopri di più