The tools for measuring and controlling water
For any company or business, having tools for measuring and controlling water is a fundamental step towards rationalizing resources, saving water and also preventing water damage.
The water used by a company can come from different suppliers:
municipal water supply or other water services;
surface waters, including those from wetlands, rivers,
lakes and seas;
groundwater (including wells);
rainwater, collected and stored.
In companies, water is used for the processes and for building / sanitary use.
The water measurement and control tools allow us a regular collection of information on the total amount of water that the company withdraws from any source, for any use, during a specific period.
In this way, the company understands its water use patterns and identifies potential inefficiencies. Monitoring is also essential to set any water consumption reduction targets.
Monitoring, measurement and recording of water consumption through specific tools offer several advantages:
helps identify the causes of any variations in water use, for example, an increase in production or factors related to seasonality;
simplifies the detection of inefficiencies and leaks;
it helps identify water saving opportunities and to set consumption reduction targets;
helps reduce the risks associated with water supply disruptions or rising water costs.
Do not forget that the costs of water do not depend only on its supply and discharge. The use of water for a company also involves costs of electricity, gas, labor and chemicals, because greater water consumption often requires more heating, pumping and treatment.
Saving water can also lead to a reduction in these costs.
Among the water measurement and control instruments produced by Eltek we find
flow meters;
flow switches.
Flow meters are devices that can be connected to plumbing lines. Through an impeller, they are able to measure the flow of water circulating in the pipes themselves.
The ELTEK proposal includes two types of flow meters:
Both axial and radial flow meters can be produced in stand-alone versions; the axial ones can also be integrated on solenoid valves.
Flow switches are two-state instruments (open / closed) suitable for mounting on hydraulic circuits. They are able to provide an electrical signal when a known flow of water passes. Unlike flowmeters, they do not actually perform a measurement, but find their application in control systems. Their operation is based on the interaction between a magnet mounted on a float, immersed in the flow of water, and a Reed contact which is fixed on the body of the flow switch.
Some water measurement and control instruments are also used in domestic environments, such as:
filter unit to protect water from entering appliances or boilers, which can be combined with a flow meter;
electrical anti-flooding safety;
WATERBLOCK anti-flooding safety device, which controls the passage of a nominal volume of water between 5 and 50 liters and stops if the volume does not fall within this range;
WATERBLOCK anti-limescale safety device, with powerful magnets that help reduce the accumulation of limescale, protecting the equipment and increasing their energy efficiency;
E-WATERBLOCK safety device, able to monitor the system status and communicate any anomalies via app.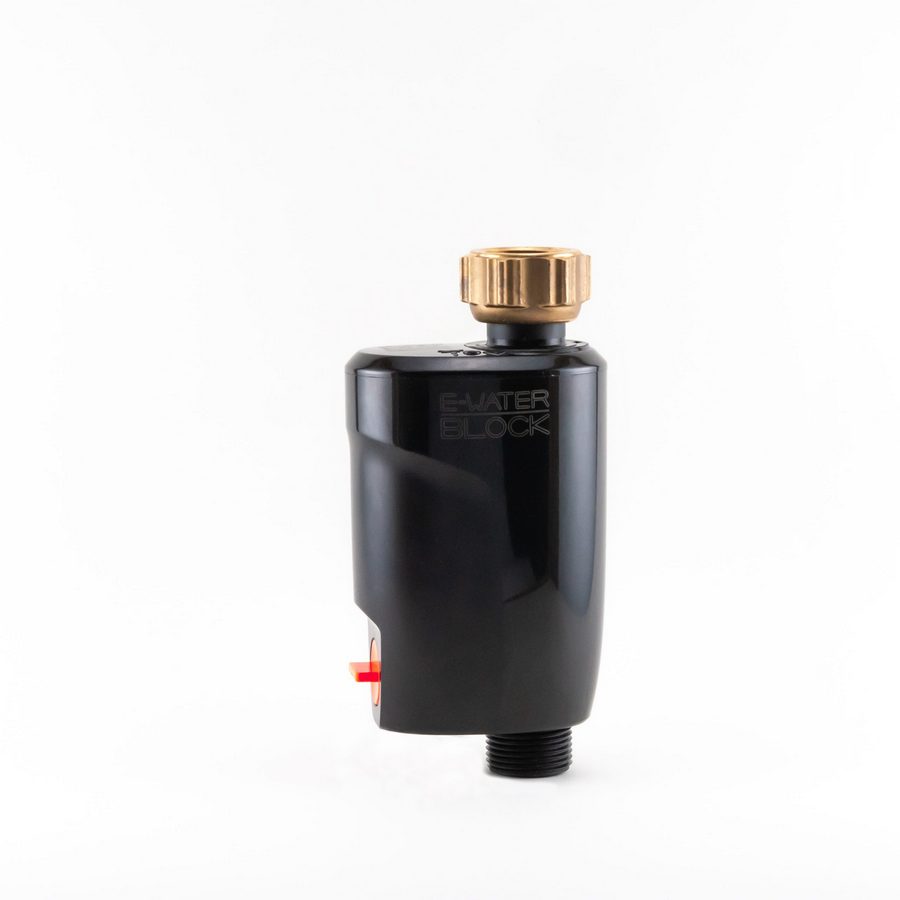 Find our retailers
Find out where to buy the WATERBLOCK that best suits your needs
RELATED POSTS
Blog & News
How to detect if a water leak is in the house?
Scopri di più
Water leaks at home: causes and solutions
Scopri di più