In this article we will examine what are the differences between mechanical WATERBLOCK and E-WATERBLOCK, which are the two anti-flooding devices developed by ELTEK Appliance.
Both are intelligent tools able to detect any irregularity in the flow of water and block it when necessary. WATERBLOCK and E-WATERBLOCK allow you to avoid water consumption caused by any undetected leaks and, consequently, limit the damage that this could cause.
Mechanical WATERBLOCK and E-WATERBLOCK can be used in all commercial and tertiary sectors, from hotels to offices, and also in the residential area. Any company that takes its water consumption seriously into consideration and wants to equip itself with an effective anti-flooding system can find indispensable tools in the ELTEK Appliance devices.
Mechanical WATERBLOCK and E-WATERBLOCK
Before considering the difference between mechanical WATERBLOCK and E-WATERBLOCK, let's see what they have in common.
All the anti-flooding devices designed by ELTEK Appliance can be easily installed. Both mechanical WATERBLOCK and E-WATERBLOCK must be applied between the water tap and the feeding pipe of the application.
The operation of both devices is mechanical (even if E-WATERBLOCK is an electronic tool). Since they do not require electrical power to operate, they are both able to guarantee their operation also in case of blackout.
Another common feature to the two devices is their strength and durability: they can easily overcome the transit of over 300,000 liters of water.
Find our retailers
Find out where to buy the WATERBLOCK that best suits your needs
Mechanical WATERBLOCK operation
The operation of mechanical WATERBLOCK is simple. It is the first generation device designed by ELTEK to quickly detect and block water anomalies.
The tool monitors a nominal water volume between 5 and 50 liters. The value is pre-set directly on WATERBLOCK, which measures the transit of water and, if the set volume is exceeded, immediately stops the flow.
To restore the transit of water it is necessary to perform a new manual reset, which is facilitated by the proper reset accessory. So you just have to operate a lever to restore the normal functions of the WATERBLOCK.
The mechanical WATERBLOCK device is also available in an ANTI-SCALE version, for greater protection of the parts of the application that are in direct contact with water.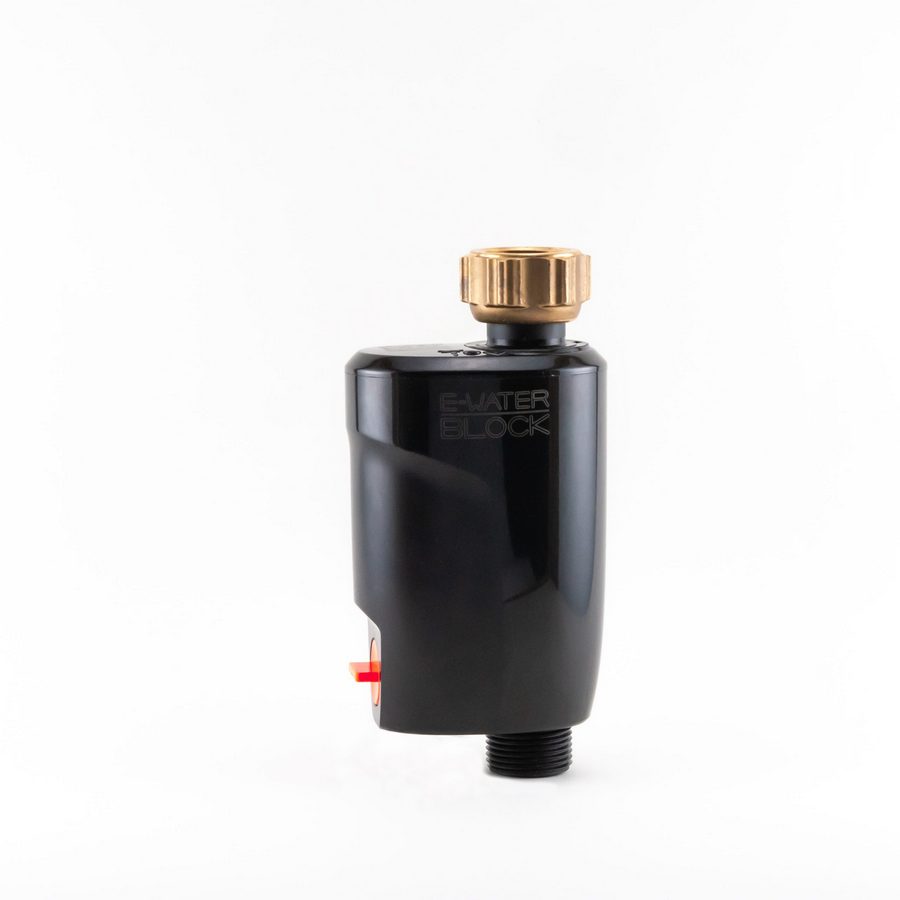 E-WATERBLOCK operation
The first difference in operation between mechanical WATERBLOCK and E-WATERBLOCK lies in the ability of the latter to monitor a nominal water flow between 2 and 200 liters.
Furthermore, E-WATERBLOCK is combined with an APP, which can be activated via Bluetooth near the application.
Through the APP it is possible:
to connect directly to the device;
to carry out the configuration;
to monitor its status;
and also to access data relating to water consumption in the previous 12 months.
Bluetooth technology preserves battery life (over 3 years).
Thanks to the accessibility to information via APP, the E-WATERBLOCK device is particularly suitable for installation in rooms that remain empty for some time (i.e. most companies and offices during weekends).
In this way there is a high possibility of fast intervention and reduction of the risk of leaks and consequent damage.
RELATED POSTS
Blog & News
How to detect if a water leak is in the house?
Scopri di più
Water leaks at home: causes and solutions
Scopri di più