Water leaks in companies and factories
Damages from water leaks in companies and factories is one of the most common reasons for insurance claims. In 2018, worldwide, this type of incident caused companies financial losses of more than 32 billion euros.
The monitoring of consumption and the timely detection of drips and spills is essential to minimize the consequences of water leaks in companies.
Causes
In companies the most common causes of water leaks are obsolete systems and lack of automation in consumption monitoring.
Relying too much on manual surveys and interventions often means that the causes of water leaks are discovered when the damage is done.
In case of sudden and easily detectable events, such as the rupture of pipes that causes a rapid and massive increase in consumption (and often also flooding), the problem is evident and a rapid intervention is required.
However, most of the water leaks in companies and factories originate from small incremental spills, which cause a huge waste of water for the companies every year.
These can be dripping taps, toilet cisterns that don't fill well and do not drain properly, leaking pipes due to poor quality equipment installation and other minor leaks.
While this type of water leak in companies does not usually cause the kind of sudden and catastrophic damage that can result from bursting pipes, they still represent an increasing cost and can result in significant and costly repair, especially since they are very difficult to be located.
Find our retailers
Find out where to buy the WATERBLOCK that best suits your needs
The involved equipment
Among the equipment involved in water leaks in a company there are very often dispensers used for the distribution of water, soft drinks, coffee or ice.
In Italy, almost 900.000 vending equipment are installed in workplaces, hospitals, airports, stations, shopping centers, gyms, spas, hotels and more.
Directly connected to the company water network, these dispensing equipment must be installed correctly, subjected to regular maintenance, not damaged and monitored in real time, to avoid water leaks in the company, especially in rooms that are not continuously occupied over time, as it happens for many offices on weekends.
Installation and maintenance problems can occur with a certain frequency and be causes of water leaks in the company, although these processes are usually well regulated in the agreement of loan for use of the equipment.
Even in the case of water leaks from vending machines, the speed with which any anomalies in the water flow are detected is crucial to avoid waste and damage and the consequent costs.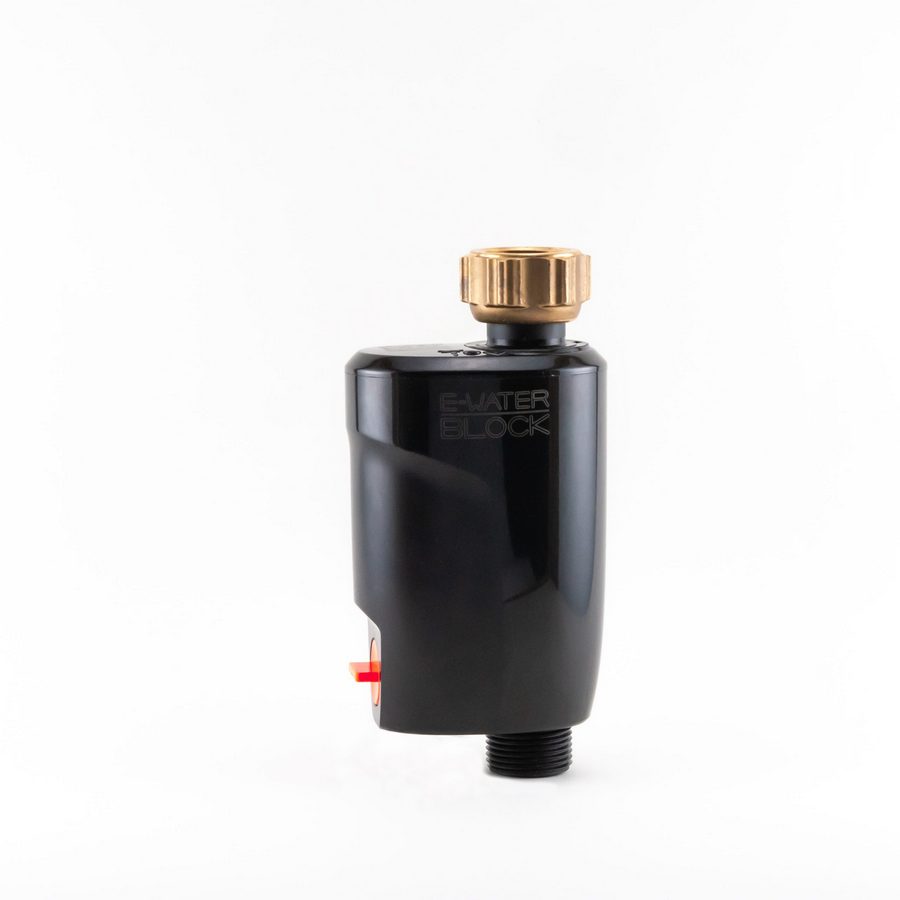 Solutions to prevent them
To promptly prevent or contain water leaks in companies, we suggest solutions such as relying on a building automation system, capable of detecting any anomaly in the water supply in real time.
ELTEK has developed effective solutions such as E-WATERBLOCK, an intelligent device that allows you to detect any irregularity in the water flow and block it before consumption becomes excessive or there is damage.
It is precisely during the systematic control phase of the beverage vending machines that E-WATERBLOCK gives its best. Installed upstream of the water connection of the dispensing machine, it interrupts its flow in the event of anomalies. The dedicated app allows precise monitoring and reporting of the type of anomalies.
RELATED POSTS
Blog & News
How to detect if a water leak is in the house?
Scopri di più
Water leaks at home: causes and solutions
Scopri di più